Reissues these days tend to be very much focused on putting out what is already available on CD out on vinyl. Sorry, but that doesn't do for me. I am more interested in unreleased tracks or new mixes or versions and new fact-filled liner notes than if it comes on a larger or smaller disc. That is probably also why I tend to gravitate towards releases from Grapefruit Records, headed by David Wells. All of his releases deliver something new, and they are always impeccably researched and compiled.
Luckily, there were some significant releases on other labels as well!
Be Bop Deluxe – Axe Victim (Esoteric Recordings)
'Axe Victim' from 1974 is one of my favourite debut albums of all time. Bill Nelson had already released a solo album a couple of years earlier, but this was something completely different. Steeped in the Roxy Music and David Bowie mannerisms of the era while remaining more epic, it existed in a glamprog bubble of its own. Nelson would reconfigure Bop Deluxe after this album's release and return with one of the decade's most stylish albums the year after, but the sheer audaciousness this debut still gets my neck hairs to stand on end.
The 3CD/DVD box set adds lots of interesting material, including a hitherto thought lost 1973 Peel session, and a great 5.1 surround mix. However, delivering that mix heavily compressed as plain old DTS on a DVD Video disc while claiming that it is a DVD Audio disc is ignorant at best. People who buy this expensive deluxe set are real fans, and they deserve a Blu-ray disc with full and uncompressed surround. 
Cardiacs – Vermin Mangle (Alphabet Business Concern)
Everything else here is an album or a 24 disc box set, and this is just one song available only for download or streaming. But in importance and stature it is just as important.
'Vermin Mangle' comes from the hitherto otherwise unreleased sessions for the Cardiacs album that Tim Smith was working on in 2008. But then he suddenly suffered a debilitating heart attack that rendered him unable to do more work and would ultimately lead to his untimely death on 21st July 2020, aged only 59. The song was released as an homage to the great man on the day of his funeral.
As a piece of music 'Vermin Mangle' is utterly captivating. Listening to it feels almost like entering Tim Smith's mind. Circus crazy maybe, but also serious and grand.
Tim was one of the true geniuses of modern music, and this track serves as a worthy reminder.
The Divine Comedy – Venus, Cupid, Folly & Time (Divine Comedy Records)
I remember picking up 'Promenade' as a limited edition with an extra CD of live performances on a trip to London in 1994, and immediately being convinced it was the best album since Prefab Sprout's 'Swoon' a decade earlier. And although I like a lot of the Divine Comedy albums, it is really that album and *Liberation', the debut on Irish indie label Setanta from the previous year that are the true classics. And what makes this box set so special is that you get previously unreleased demos as well as single B-sides related to those two albums. And to all the other albums as well of course…
Sadly though, several important tracks are still missing from this huge box, most notably the Michael Nyman covers of 'Miranda', 'Chasing Sheep Is Best Left To Shepherds', 'Time Lapse' and 'Knowing the Ropes'. I am sure there were some licensing issues, but it is a pity, since the Michael Nyman influence is such an important part of what became the unique Divine Comedy sound.
The Idle Race – The Birthday Party (Grapefruit Records)
Eveyone knows 'Mr. Blue Sky'. the Beatlesque hit by E.L.O. from their 10 million copy selling 'Out Of The Blue' album. But very few seem to know or care that Jeff Lynne actually started his career by making a whole album full of 'Mr. Blue Sky' soundalikes that are just as Beatlesque and whimsical.
'The Birthday Party' has been so neglected that the only previous proper CD reissue is the 2007 Japanese paper sleeve edition; other than that it has always been reissued as a twofer together with the more uneven self-titled 1969 follow-up, or in some other compilation context. For this reason, it is great that David Wells has now assembled a definitive CD reissue for his ever-excellent Grapefruit label.
Neil Innes – How Sweet To Be An Idiot (Grapefruit Records)
Although Neil Innes is sadly gone, we now live in a world that needs him more than ever.
Just before his death, he was working with Grapefruit on the definitive and much needed reissue of his debut album, 'How Sweet To Be An Idiot'. This album is shock full of Innes' carefree charm and warm humour, and, if you have a bit of patience with the first few songs, it offers up some absolutely cracking Beatlesque pop songs.
The original B-side is particularly great, serving up one pop wonder after the other. Fittingly, the side begins with the title track, and what a masterful song it is; starting with the heartfelt lyric about the idiot, then changing tack and turning into something from Sgt Pepper.
You need an idiot with a duck on his head and a piano. Maybe you just don't know it.
Jason Crest – A Place In The Sun (Grapefruit Records)
Hailing from Kent, although not in any way related to what is called the Canterbury scene, Jason Crest debuted with the great single 'Turquoise Tandem Cycle' in 1968 and thus belonged to the psychedelic era, although they managed to miss its peak. Still, they would make their indelible stamp on pop history with their final single in late 1969: 'A Place In The Sun' was a wistful and beautiful period piece, and on the B-side was the hauntingly dark yet flippant 'Black Mass'. An altogether amazing single.
This reissue also contains a handful of equally great yet unpublished-at-the-time tracks as well as somewhat less interesting later radio sessions. Although all of it has been released on Grapefruit label manager David Well's previous labels Wooden Hill and Tenth Planet, this is the first time everything has been gathered in one place. Essential.
Anthony Moore – Out (Drag City Records)
A solo album by Anthony Moore's first was set to be released in 1976 on Virgin, but was dropped due to management changes at Virgin before release. It is a surprisingly catchy and well-produced art pop album that is at odds with his Slapp Happy / Henry Cow collaborations of the previous year. One might have expected a more underground-bound album from him at this stage, not least considering that his previous solo album from 1972 was a minimalist neo-classical affair, but in reality Moore was quite eager to shake off some of the restraints that the Henry Cow experience had put on him. Working with Peter Jenner as a producer, he came up with a set of odd yet hummable ditties that almost felt like something Kevin Ayers could have made at the time (and he indeed guests in bass guitar on the track 'Please Go', which, by the way, also happens to be arranged by David Bedford).
The album wast was eventually released on Voiceprint in 1997, as a low cost affair typical for that rather confounding label, with different cover art since the original was thought lost, and also with some of the tracks in wrong order. But a package containing the complete Hipgnosis artwork that had been send to CBS Japan back in the day has now resurfaced, and it is great to see the album finally issued in the way that was originally intended.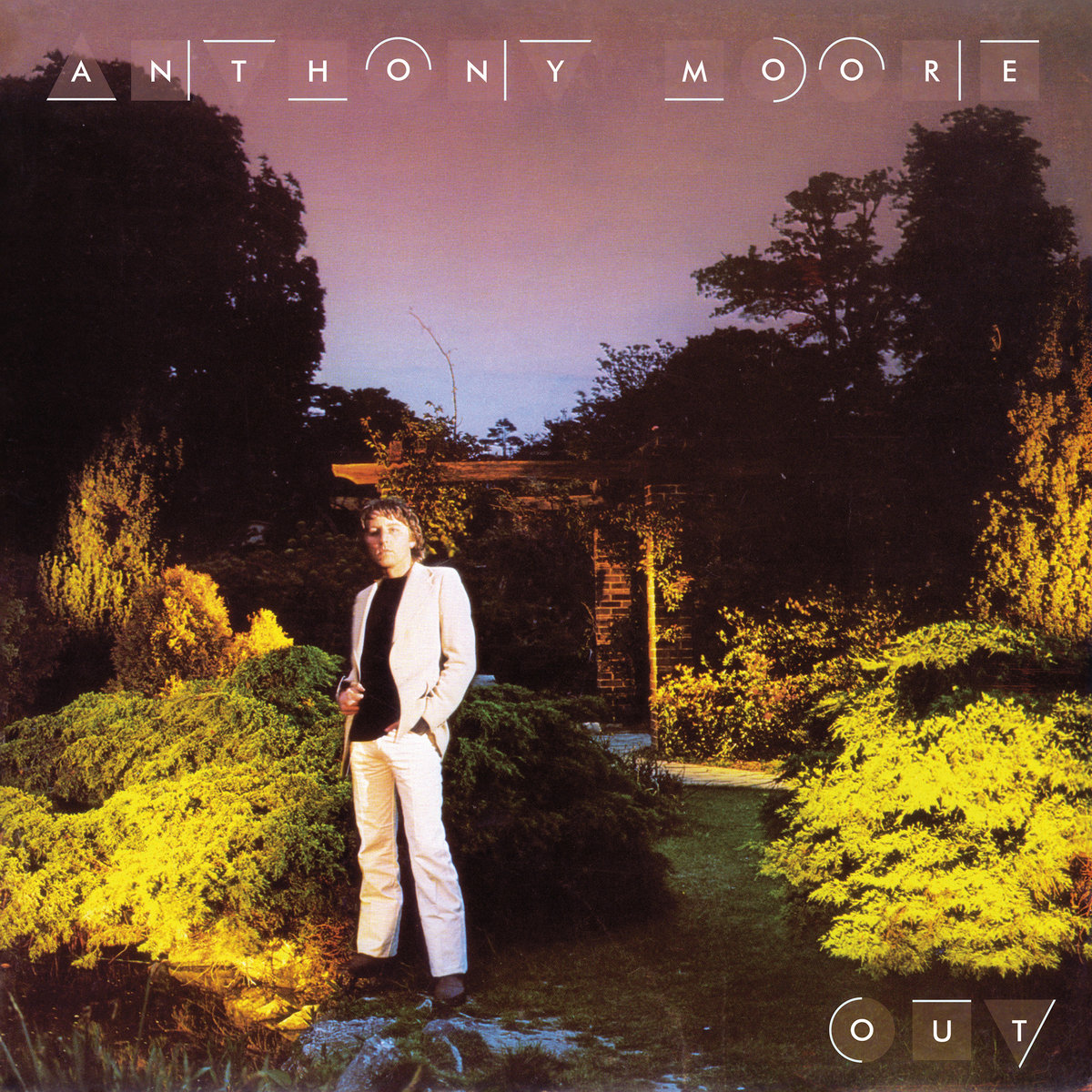 Brian Protheroe – The Albums 1974-76 (7T's Records)
Generally, I would recommend against buying a whole box set just for one song. But in the case of Brian Protheroe, that is of course perfectly OK – especially since that song is a session out-take from his brilliant 1974 debut album 'Pinball'. And if you don't have 'Brian's Big Box' from 1996 that compiled his three first albums on the Dutch label Basta, you get all of them here: You don't only get that debut album, but also the even better follow-up 'Pick-Up' from 1975 and the absolutely classic 1976 album 'I/You'.
Unfortunately, though, the CD with unreleased material that was included on the Basta box is not here. Although that disc is not as good as the albums, and probably contains songs from later in the decade, it is nevertheless worth seeking out once you have become a proper fan.
In any case, if you like quirky and convoluted mid-70s pop from bands like 10cc, then Brian Protheroe is an absolute must. This compilation is currently the best point of entry.
Tea and Symphony – The English Baroque Sound 1968-1974 (Ace Records)
This is a great and must-have release, but also a very confusing one. The confusing thing is that it has almost exactly the same title as the he 2007 release 'Tea and Symphony – The English Baroque Sound 1967–1974'. Spot the difference! The two releases even variations on the same artwork…
The original was released on Castle Music, a label that went down together with its parent Sanctuary and is now near impossible to find. Even more confusingly, only four tracks are overlapping between the two releases, making both of them absolutely essential stuff for those of us who think that Mike Batt's 1968 single B-side 'Fading Yellow' is one of the best pop songs ever made. At least this new release includes that track as a first-ever official reissue…
Now don't hesitate, go get this fantastic CD before it also becomes a highly sought after collectable!
Twenty-Five Views of Worthing – 25 (Wind Waker Records)
Some people say that there is no such thing as a Canterbury sound, as it is quite diverse and a lot of the key people involved in that scene weren't even from Kent. But I would be happy to settle that dispute by defining that sound as anything that sounds like this record. Although Twenty-Five Views of Worthing did actually support Caravan at the Vanbrugh College in May 1972, they are from Watford, north-east of London. But as can be heard on these previously unreleased tracks recorded using downtime at Island's Basing Street Studio in late -72 and early -73, they play complex music without taking themselves too seriously, and combine sweet melodies with a touch of absurd humour.
The LP ends with a self-released 1977 EP recorded by a quite different lineup of the band, which is equally good.